Home-made Yoghurt
One of the things you will find in most Punjabi households is home-made yoghurt (Ghar da Dahi). We eat so much of it – every evening to be honest, as a side with our dinner. One of my sons really loves it and has it with every Indian meal – he is 30 this year – so you can imagine how many gallons of the stuff has been churned out in our household over the years – and of course – many years before that. It is a lot cheaper to make your own if your turnover is anything like mine, I use it for marinades and also add to dishes occasionally instead of cream, as well as a side dish with every Indian meal. It also has no added sugars or preservatives so what could be better than that when it comes to what you feed your loved ones?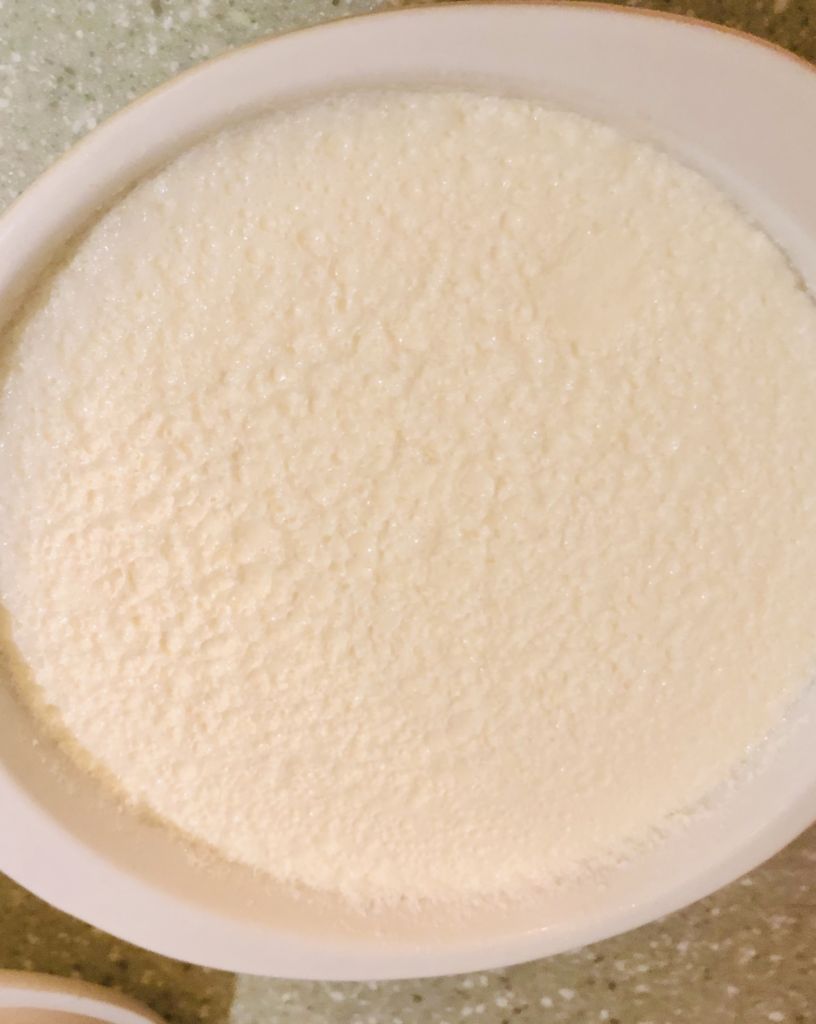 My father in law used to quote an old saying when he was alive – 'The family that makes and eats it's own yoghurt really prospers'. Barkhat is the Punjabi word for abundance. Many people see wealth as Barkhat and then there are the select few who see their wealth in their children and those who they share a meal with every evening. We see our Barkhat as our children and grandchildren, our family is our Barkhat.
I mostly make yoghurt in the evenings, wrap it up in a blanket then check it in the morning and it will have set by then ready for the evening meal. I make it at least 2, sometimes even 3 times a week.
Ingredients
4 pints of whole milk
2 tablespoons of yoghurt (this is called a culture – I always keep a little yoghurt back from each batch I make towards my next batch)
A casserole dish or a dish that you can be used in the oven (I use a stone casserole which has a very thick outer layer and lid) you can use a heavy based pan with a lid.
Method
Bring the milk to the boil in a pan
Warm the base of the vessel you are using to make your yoghurt with a little hot water
Allow the milk to cool but it should not be cold. It should be warm to the touch – warmer than luke warm
Spill out the water from the vessel and pour the milk into it
Stir in the 2 tablespoons of yoghurt – after stirring it in give it a quick whisk using a hand whisk so it goes frothy – as this gives it a nice finish when it sets
Cover and wrap in a blanket and place in a warm place for minimum 6 hours or until it sets – don't check it before that
After 6 hours are up, uncover and if the yoghurt has set – let it sit at room temperature for about 20 minutes then place in the fridge for at least 3 hours before serving. If it still hasn't set wrap it back up and leave it a little longer.
You can find me on all social media channels under The Authentic Punjabee.
Facebook / Instagram / Tiktok / Youtube