Turmeric (pronounced 'TuRRmeric' and not Tumeric is a beautiful saffron coloured spice derived from the Turmeric plant which is from the ginger family. The plant is very similar in looks to fresh ginger too.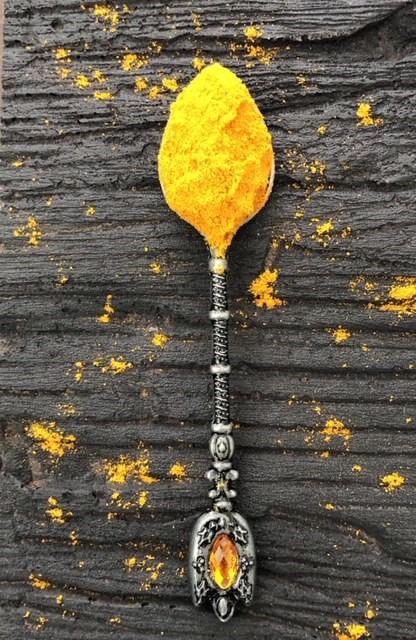 This spice has many benefits including anti-inflammatory properties which is one of the reasons we use it in Indian cooking – it aids the body in digesting the numerous spices and ingredients that go into a dish.
Haldi Dudh (Milk with Turmeric) is also a great drink which people drink for its healing properties – and a good pick me up on days when you are feeling a little under the weather.
You can find me on all social media channels under The Authentic Punjabee.