Achari Masala is my favourite masala and I try to make sure I never run out of it. Although whenever I make it I have to send half of it to my son in law in the Highlands, he is also a big fan of it.
Achaar is the Punjabi word for 'pickled', be it mango (aam), carrot (gajjar), ginger (adrak) or chilli (mirch) or any other pickle – you will find 'da achar' on the end of the word – meaning 'pickle of'. Make sense?
Anyway, enough of the Punjabi lesson – here's a recipe for the masala that will bring life to many of your simplest of dishes. Use it in meat, fish, vegetable and lentil recipes. A little goes a long way, you only need a couple of teaspoons at most, and remember to check your seasoning when using it as the masala has salt in it too (this is optional). You can buy this in the stores, but I prefer to make my own.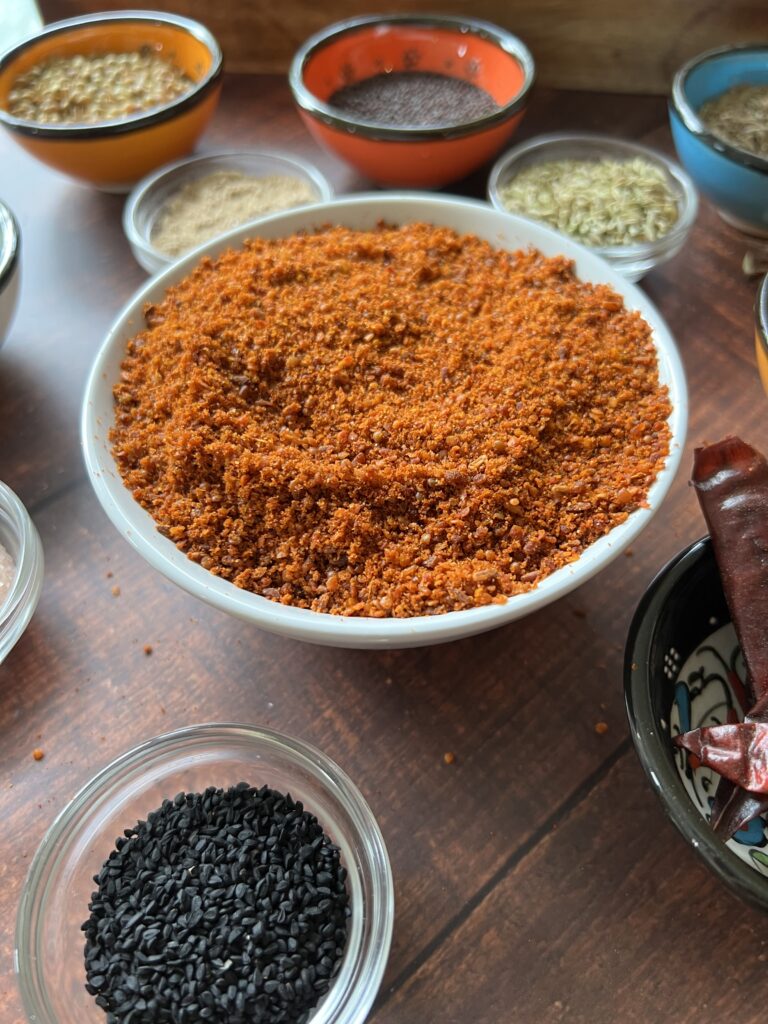 Ingredients
10/12 dried hot red chillies
3 tbsp coriander seeds
5 tbsp cumin seeds
2 tbsp fenugreek seeds
3 tsp fennel seeds
3 tbsp black mustard seeds
1 tbsp black peppercorns
1 tbsp nigella seeds
2 tbsp mango powder
1 tbsp salt
Method
Warm a heavy based pan on a low heat
Add all the dry spices except the mango powder and salt and warm gently
This process will take between 10-15 minutes
You must slow roast them, allowing them to release their oils. Your kitchen should now be filling up with their aromas
When you have finished this stage, transfer to a plate or bowl and allow them to cool
Once they have cooled down, grind them to a fine powder using a spice grinder or a pestle and mortar
You can now stir in the mango powder and salt and transfer and store in an airtight jar or container