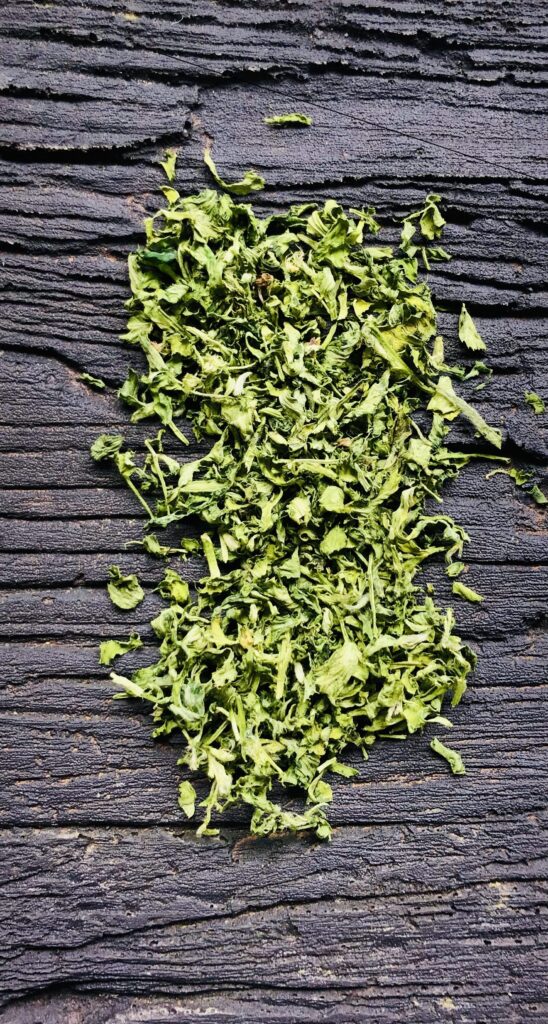 The dried version is called Kasuri Methi. The word Kasuri refers to Kasur which is now in Pakistan and produces the most flavourful variety.
Methi is sun-dried and can be bought pre-packed or you can buy it fresh and chop and dry it at home yourself. This picture shows my own home-dried version of it. It is a green leafy vegetable and sold fresh when in season in bunches like coriander and mint, the leaves are like that of clover. It has a slightly bitter taste and can also be used as a fresh vegetable when cooked with chicken or potatoes – Methi Murgh or Methi Aloo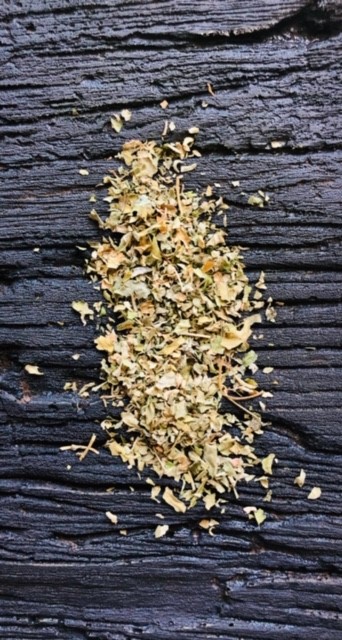 This picture is the shop bought version and you can see the difference in quality and colour. Drying your own Methi is a very simple procedure.
You can find me on all social media channels under The Authentic Punjabee.