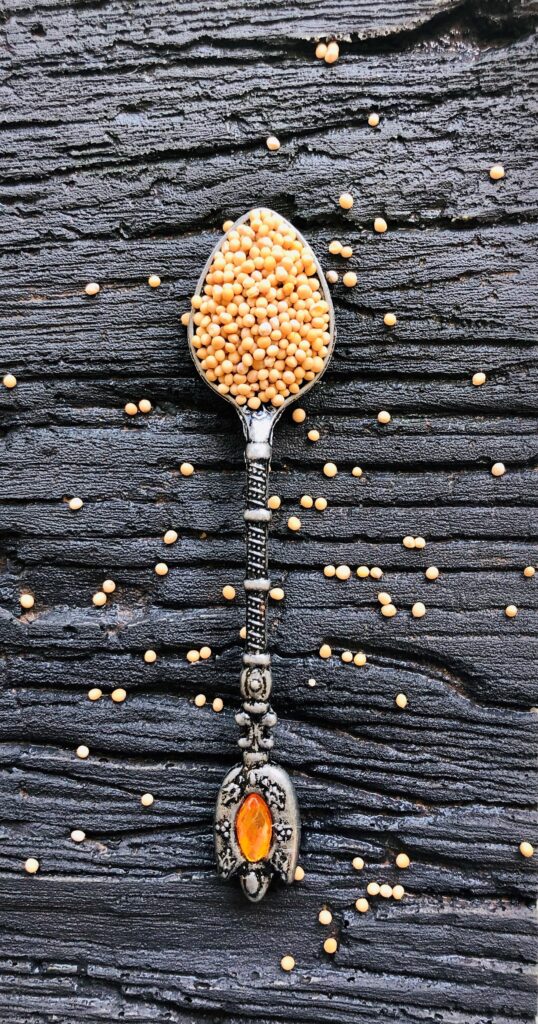 Mustard seeds can be black, brown or yellow in colour and are used extensively in Indian cooking. The full potential of their flavour is released when they are ground down or cooked in oil.
In Indian dishes, they are used as more of a seasoning than a base flavour – they really perk up a lentil or rice dish when fried in a little oil with curry leaves (a match made in heaven). For that reason, mustard seeds are great for healthy eating, when you want to add flavour without adding fat.
The colour of the mustard seeds themselves also distinguish their characteristics. Black mustard is dark brown to black in colour, whereas yellow mustard seeds are either yellow or white in colour. The black mustard comes with a strong pungent flavour, whereas the yellow mustard comes with a mild flavour.