Lightly Spiced Crunchy Potatoes
These potatoes are magic when cooked as a side or even on their own. So quick and simple to put together. They are great as a side with the Punjabee Tandoori Style Chicken – give them a go, I bet you won't want potatoes done any other way!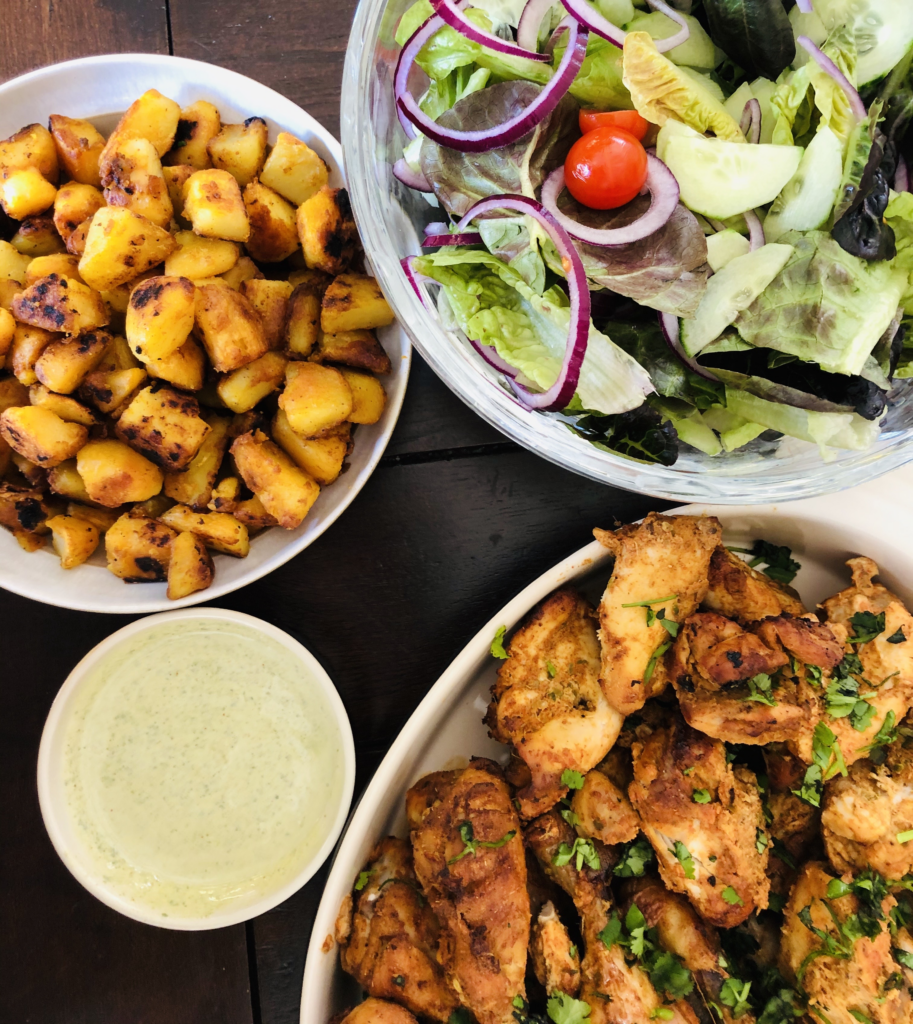 Ingredients – Serves 6
8 medium Maris Piper potatoes – peeled and cubed
1 tablespoon of oil or ghee
2 teaspoons of garlic powder
1 teaspoon of red chilli powder
Quarter teaspoon cumin powder
Quarter teaspoon turmeric
1 teaspoon of salt
Method
Add the cubed potatoes to salted water ensuring they are fully immersed in it and bring to the boil
Allow them to cook for a further couple of minutes then drain and dry using paper towel
Mix all the spices together in a small bowl
In a large frying pan, warm up the oil and once it is warmed add the potatoes
Toss them in the oil then sprinkle on the mixed spices and make sure they are totally covered in the mix
Fry the potatoes on a medium heat moving them around the pan frequently so they cook and crispen up evenly
Continue frying them until they are cooked through and crunchy on the outside
If they get a little charred on the outside – don't worry too much it adds to the flavour
Your potatoes are ready!
You can find me on all social media channels under The Authentic Punjabee.
Facebook / Instagram / Tiktok / Youtube