Tender Steamed Lamb Meatballs in a spiced gravy
My eldest son is a big fan of Punjabi meat dishes, he loves lamb and chicken on the bone and also loves a good steak when we are having an 'English Dinna' as my 90 year old mother in law so eloquently puts it. However, has never been a big fan of mince – as it's something he can't really get his teeth into and it doesn't quite hit the spot. This dish is made from low fat minced lamb, (although you can use whatever mince you like) to which I add garlic, ginger, chillies and some spice, shape into patties and then steam in the sauce on a very low heat. Many people grill or fry the Kofte before adding them to the sauce but I think you can get a much more flavourful dish by using the steaming method. I usually blend the sauce before adding the patties to give a it a slightly silky feel. By the time the patties are cooked they have absorbed all the flavours of the spices and have become quite meaty in texture. Potatoes are optional – just not in my house, as my husband loves them! It's a really great dish served with Basmati Rice and papad (poppadum) and a raita as a side.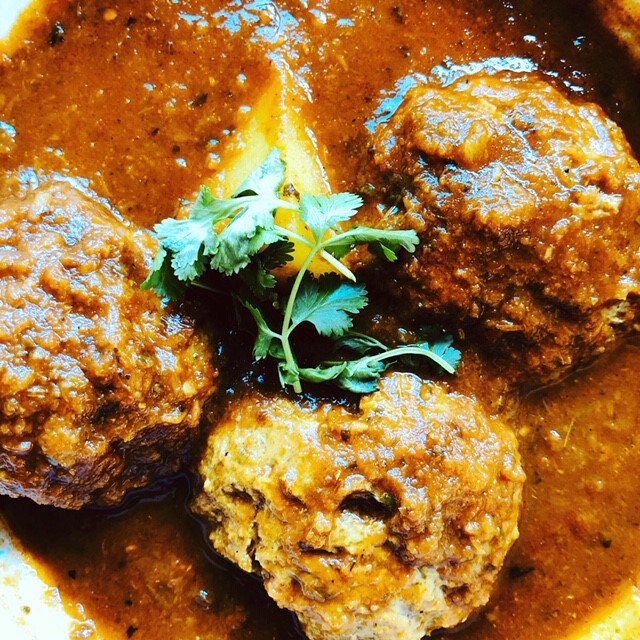 Ingredients – serves 6
1 tablespoon of oil
2lb lean lamb mince
2 roughly chopped large onions
2 x 3 inch piece of ginger – minced
8 cloves of garlic – minced
1 to 4 chillies – finely minced (dependent on taste)
1 x 400g tin of tomatoes – blended
1 teaspoon cumin seeds
1 teaspoon garam masala
1 teaspoon turmeric
Salt to taste
3 cups of cold water
Fresh coriander – finely chopped
Method for Patties
1. Mix the minced meat with a third of the ginger, garlic and chillies together in a bowl adding salt and garam masala to taste. Shape into flat patties and cover and keep in a cool place until they are ready to go into the sauce.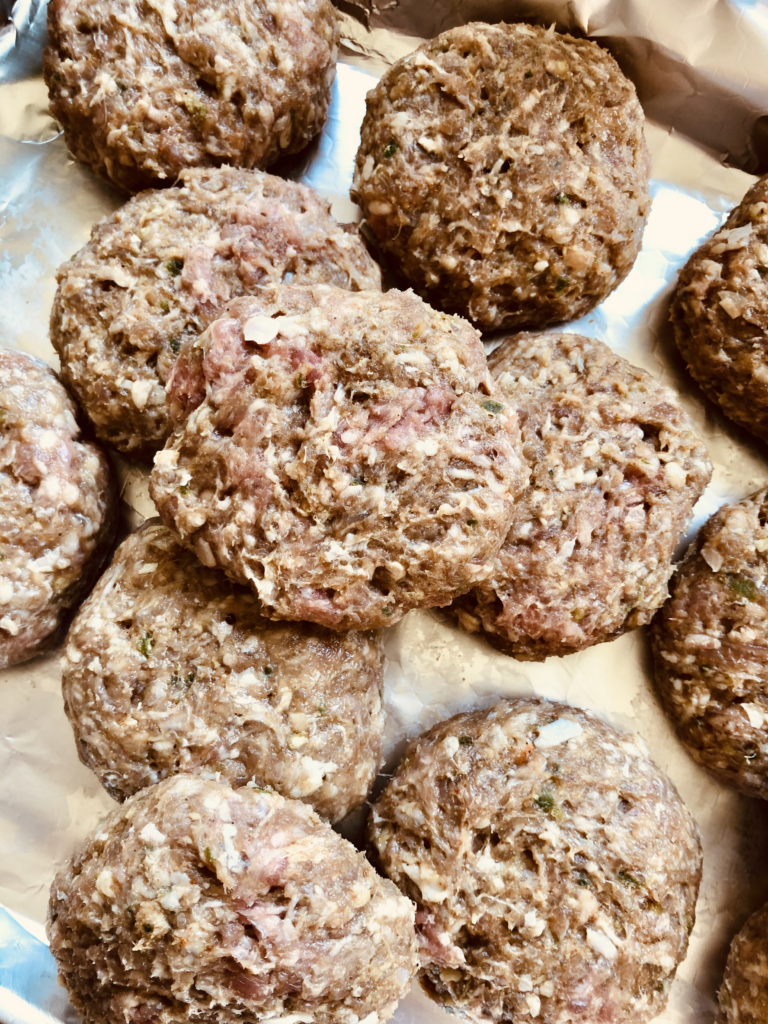 2. Heat the oil in a heavy based pan on a medium flame
3. Add the cumin seeds
4. When the seeds start to dance or pop in the pan – add the chopped onion
5. Cook the onion until it turns a slightly golden colour – onion must not be translucent. If you would like a darker sauce – cook a little longer.
6. Lower the heat and add the remainder of the chopped garlic and ginger.
7. Once you can smell the garlic it is cooked. If the mixture sticks to the pan, add a little water to help it along and stop it drying out.
8. Add the turmeric. The mixture should now be sticking together.
9. Add the blended tomatoes and chillies stirring well
10. Add salt to taste and turn the heat back up to medium high, stirring regularly.
11. Your mixture will be ready when you start to see little pools of oil sitting on the surface and it is slightly darker in colour. Add the garam masala.
12. Remove from the heat and pour in 3 cups of cold water and blend the sauce using a hand blender until you have a smooth silky consistency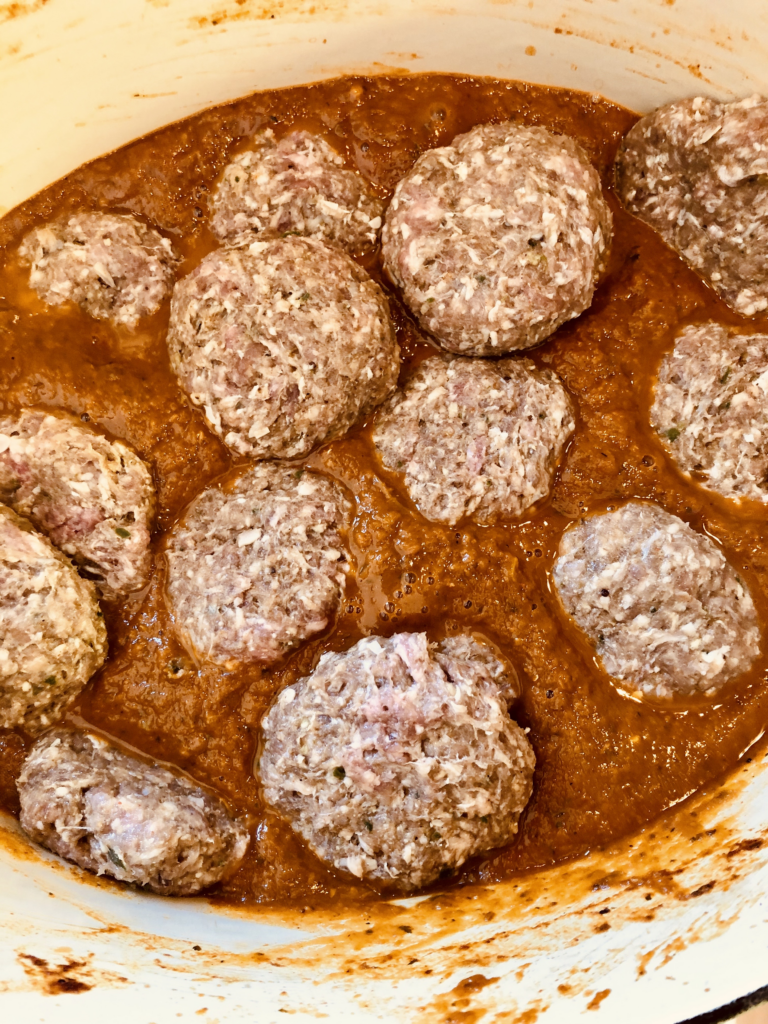 13. Put the pan back on a low heat and warm the sauce through, then add the patties to the pan, try not to overlap them and cover and cook shaking the pan now and again until the patties become firm. Try not to stir them in the first 20 minutes of cooking
13. Add the potatoes at this point, cover and cook further until both meat and vegetables are cooked through.
14. Garnish with the chopped coriander and serve with rice or naan.