Refreshing Mango and Yoghurt drink
Not many people will say no to a Mango Lassi. It's such a refreshing drink and the flavour of the sweet mango works so well with the tangy yoghurt.
In the Punjab, Lassi is a popular traditional yoghurt-based drink that is welcomed after a day of working in the heat or even as a coolant during the hot summer months. Lassi is a blend of yoghurt, water or milk and spices. Mango is a popular one – and my kids are always asking for it.
You'll be surprised at just how simple this is to pull together.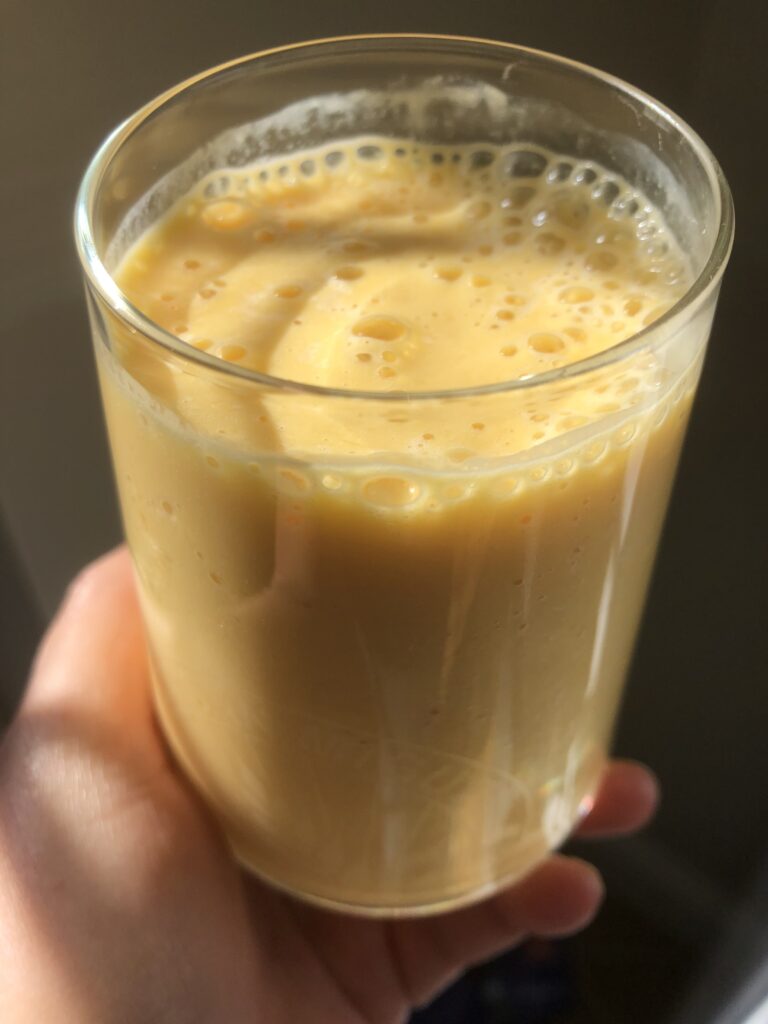 Ingredients – Serves 2
1 cup of yoghurt – any kind (I use my own – see Dahi recipe)
1 cup of milk
Half cup of mango pulp – from fresh or canned
3-4 ice cubes
1 pinch of cardamom powder (optional)
Method
Pour all the ingredients in a blender
Blend well
Pour into a tall glass, sprinkle with cardamom powder if desired
Enjoy!!
You can find me on all social media channels under The Authentic Punjabee.