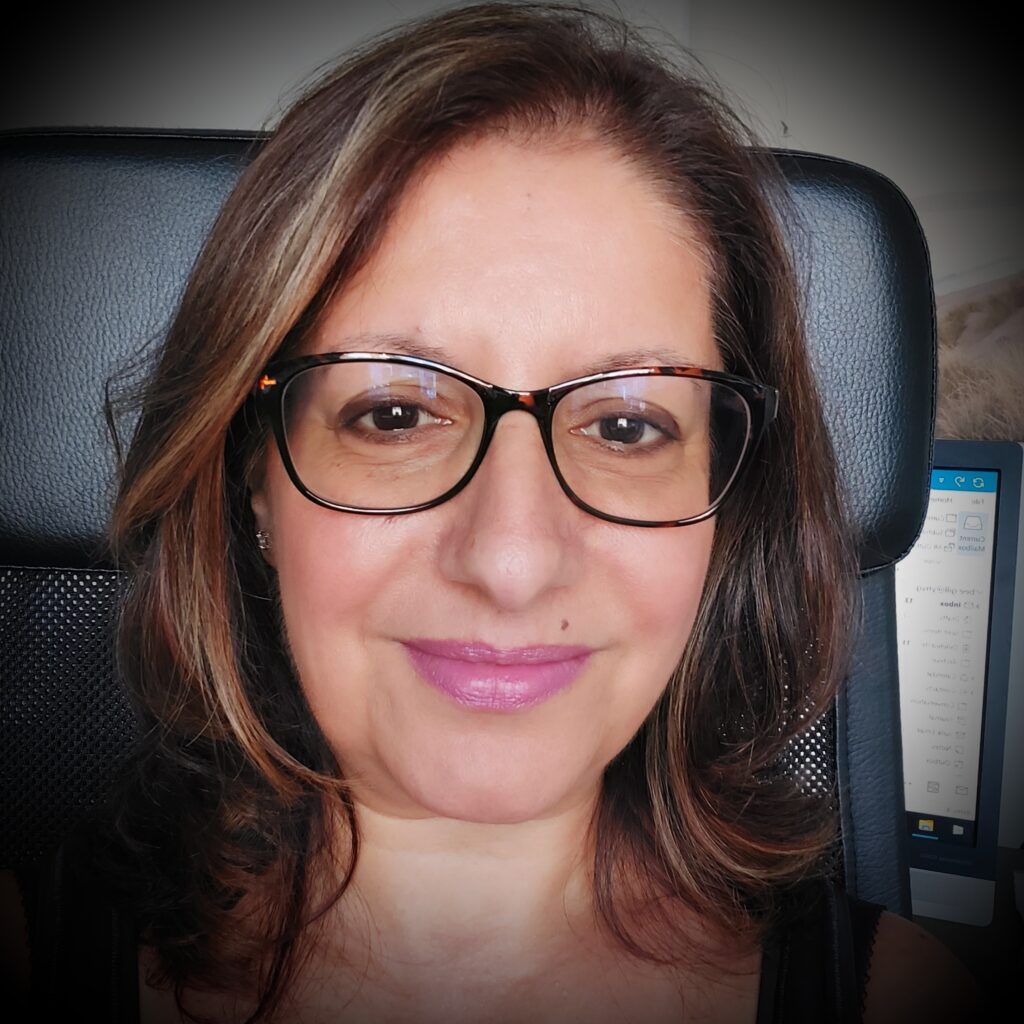 I am a UK born Punjabi, full name Baljinder Kaur, however friends and family know me as Bee. My parents migrated over from the Punjab in the mid 1960's and I am number two in a line of five children. I have four great kids of my own, two girls and two boys, the older three are already into their 30's, my youngest daughter is 19, and I have three very gorgeous grandsons. My eldest daughter lives in the Highlands with her husband and two boys and my younger son lives in Canada with his wife and son. I live in Wiltshire with our two remaining children, their Dad and my elderly mother in law. Recently, during the summer of 2021, I moved to sunny Cyprus to manage our company office.
When my parents arrived into England from the Punjab, they settled into Southall in West London. They brought with them a treasure of cultural heritage, including Punjabi cuisine. My cooking is a loving culmination of my parents nurturing and teaching, my inquisitive nature coupled with a lifetime of non-Indian influences and experiences from being born and bred in the UK. So although I may cut my vegetables with Japanese knives and sometimes cook my meats in my Le Crueset pans, the thought process is still the same as that of my ancestors – getting a hearty and nutritional fresh home-cooked meal on the table.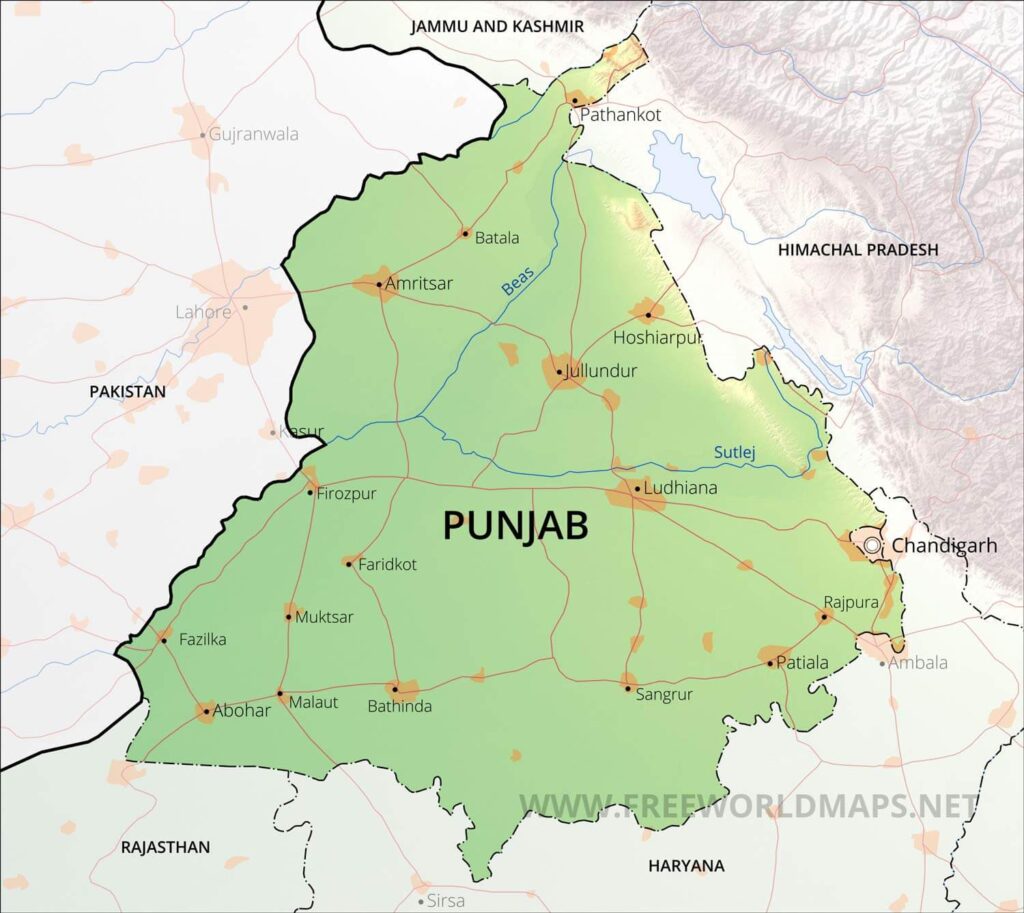 My early food gurus were my parents. Dad hailed from Hoshiarpur, also known as the city of the Saints, a snow-capped mountainous region of Punjab, where the air was cool, just like my Dad. He would love to experiment with his cooking and would reel me in on his cooking extravaganzas, trying out different masalas and techniques to go with his various creations. When Dad was in the kitchen you didn't know what to expect – he would play around with the spices and ingredients and would never follow the rules of cooking that many feel necessary to adhere to when cooking with spice. I think I got the curious (and mischievous) side of my personality from him. I questioned everything when growing up – much to my Mothers' despair!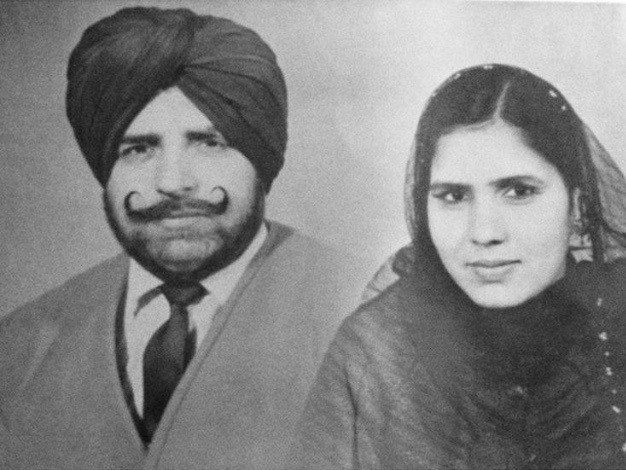 Mum was born in Jalandhar, an ancient city of Punjab, steeped in history and tradition and royalty. Mum's cooking reflected this, she cooked simple yet elegant dishes effortlessly. Even today, a bowl of her creamy Dal with a knob of butter and fresh coriander served with a fresh roti would rival any rich meat dish. Marriage taught me that there was even more to learn. My In-Law's cooked differently to the way I had been taught at home, yet they were from the same region of Punjab as my own Mother, which became a big part of my questioning the 'how's' and whys' of Punjabi cooking.
The Sikh way of life also shapes some of our cuisine, the community kitchen is a central institution and you will find one in every Sikh Gurudwara in the world, serving millions of devotees and guests free hot meals, known as langar (free kitchen), regardless of caste, colour or background. As such, the food served is vegetarian, to be suitable for all, and also in order to accommodate huge numbers.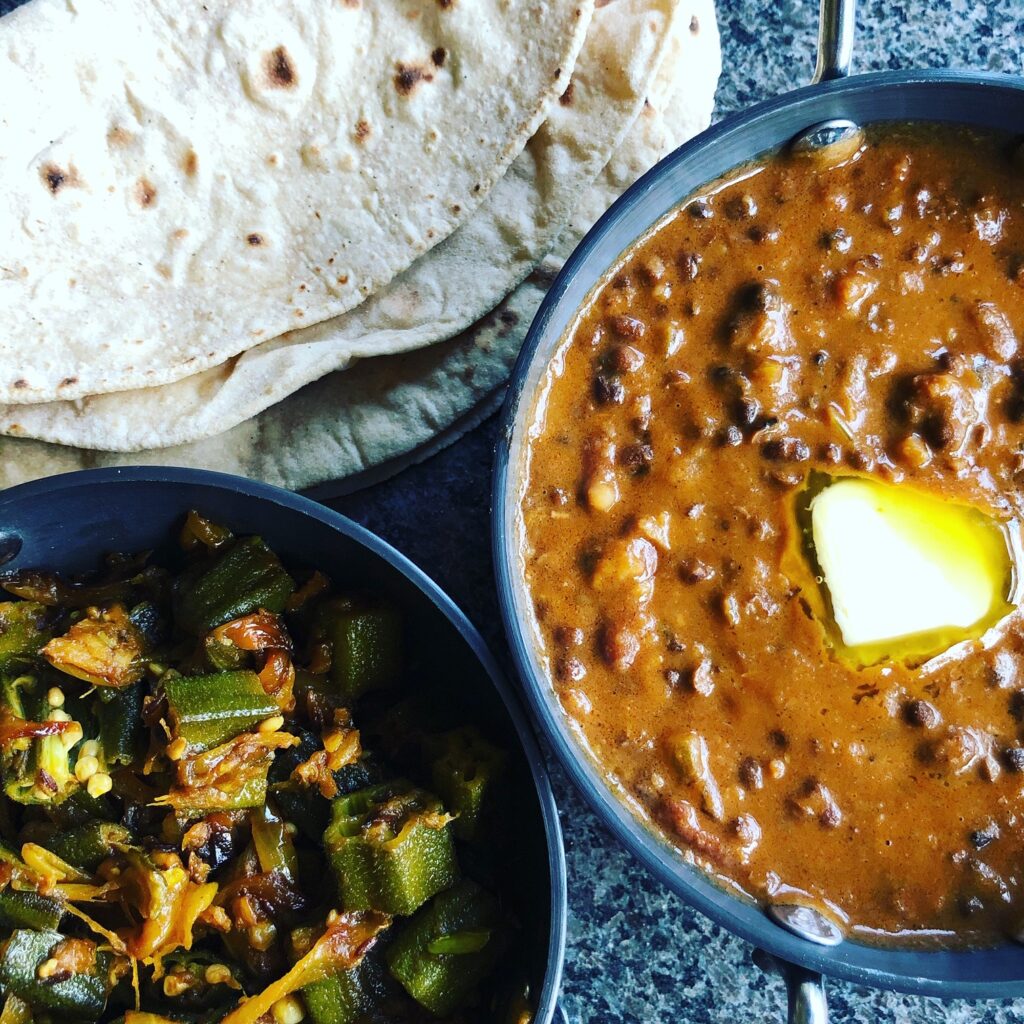 Similarly at home during my childhood, during the week, Mum and Dad would cook vegetables and lentil and pulse dishes which are hearty and nutritional but also very economical. Rice was served once in a blue moon, Roti being the preferred choice. While weekdays were for the Saints, the weekends were for the carnivores, featuring classics some of you may be familiar with, such as a chicken on the bone or lamb in a runny gravy or a Keema (mince) with peas. Dad would take a few pieces of the chicken out of the pan just before adding the water to make the runny gravy. I loved Saturday afternoons – sharing those few pieces of meat with him and my siblings with a few slices of bread to mop up the sauce. It's funny how little things like that get handed down through generations – my eldest son comes to the kitchen and does exactly the same when he knows a chicken on the bone dish is being cooked, yet he was never able to share that experience with his Grandfather as Dad passed away when he was just a toddler.
After having my children, I realised the need to change things even more as I was suddenly in the midst of four little people with completely individual taste buds. I found myself altering dishes even further whilst they were growing up to then adjusting them again when they went into adulthood as their taste buds had matured and they became more adventurous in their own culinary journey. Coming from a very small family and marrying into a very big family it was a natural expectation that I would be part of the larger scale cooking experiences too. Weddings and family occasions were a huge part of family life, and the men and women would all get involved in the preparation of the dishes which would be cooked for the many guests that would be visiting or staying at the house where the wedding was taking place. Calor gas burners would be set up in the garage with humongous pans full of a meat marinated in wonderful aromatic ingredients being cooked to perfection and being served with drinks as guests arrived. Great times and great memories – again – food being the centre of that memory.
Punjabi Cuisine? Is that a curry?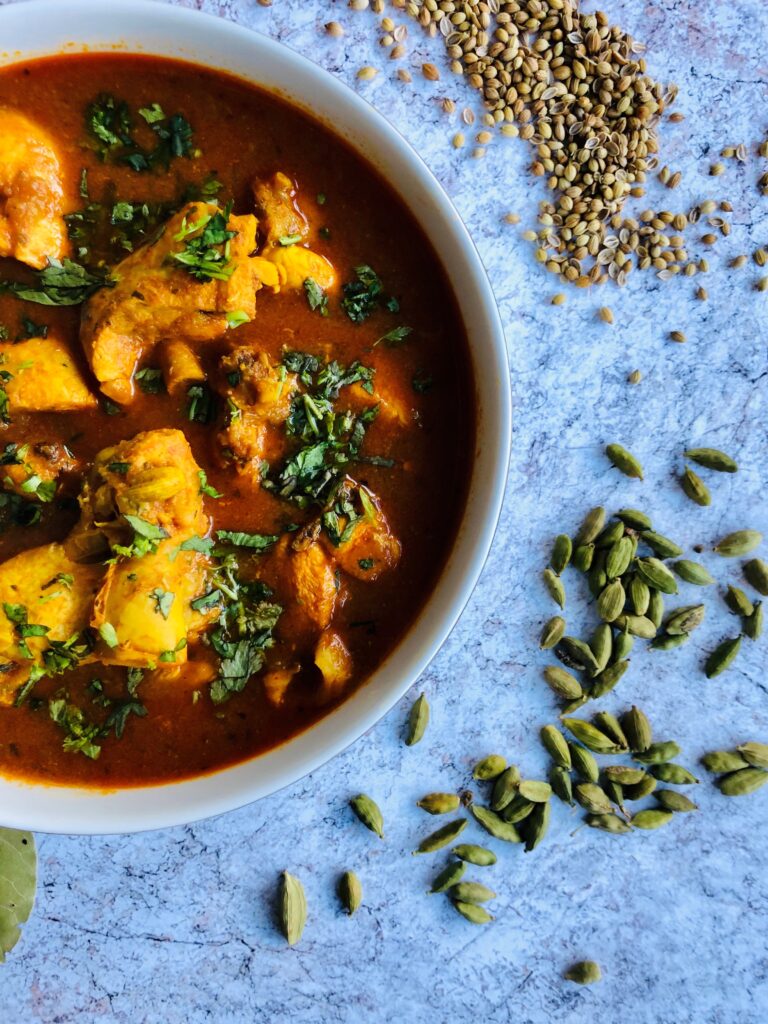 Having researched this question and asking all the Punjabi's I know, no one has heard of the term 'Curry' used for any Punjabi dish, neither here nor in the Punjab. In India it doesn't exist, as its a blanket term outside of India, used to describe all the food eaten by all South Asians. 'Curry' is an addendum to almost any Indian dish as a catch all statement to describe spicy Indian cuisine such as Chicken Curry, Lamb Curry, Vegetable Curry, Prawn Curry etc. This is an inadequate term to describe thousands of Indian dishes across many regions which all require specific spices and cooking techniques. We won't be using that word here. You're not here to learn to cook curry, you are here because you are interested in authentic Punjabi cooking, and it differs greatly across Punjab too, this is something I have learned over the last 40 years or so. Food in the UK has really moved forward, we don't want pasta sauces from a jar, we want regional authentic dishes.
They say the family that eats together stays together and my family love Punjabi food and I love to cook it for them. Many recipes have been passed down and get exchanged on our family Whatsapp group and many a mealtime becomes hours of sitting around the table discussing a variety of topics, bearing in mind the age range around the table varies from 17 to 90 years old. Lots of teenage drama and many memories from the Indian Partition in 1947 are sometimes the centre of the discussion.
You'll find every dish on this web-page comes with a little pinch of history or a small nugget of information, and I am sure many of you will agree that it's usually a taste or smell that triggers a happy memory. I truly love Punjabi food, cooking it, sharing it and most of all eating it. I always put my heart and soul into every single dish I create. I hope you will enjoy each recipe as much as I have enjoyed putting it together for you….and the best part of these recipes is that they are cooked in minimum oil – so not only are they healthy – they also destroy the myth that Punjabi food is always swimming in oil.
I love my culture and the people that make it what it is. Punjabi is my first language and I am totally fluent in it – written and spoken. We Punjabi's love our food and a good party, and the best way to enjoy both is through the sharing of food.
I look forward to sharing my memories with you and I hope you will enjoy the recipes.
Bee x
https://www.amazon.co.uk/shop/authentic_punjabee_cooking
©2020 Bee Gill Authentic PunjaBee Cooking